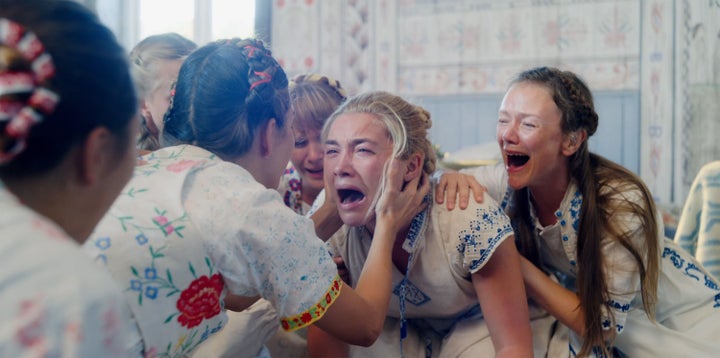 Warning: Spoilers ahead.
"Midsommar" is an eerie elegy. The director, Ari Aster, who emerged a promising new talent thanks to
last year's indie sensation
"Hereditary," has crafted a perverse blend of terror and pitch-black comedy that lulls its characters — and us — into a daze.
The pagan death carnival where most of the movie takes place seems like one long trance with a warped sense of time and space. The sun never sets, and it's at once airy and claustrophobic. But sudden violent bursts jolt our senses, building steadily toward cathartic delirium. Sometimes you have to go numb so you can feel everything.
sharing this post with your friends proof you are unselfish