To view past editions of The Hill's 12:30 Report, click here: http://bit.ly/1M1mIfw
To receive The Hill's 12:30 Report in your inbox, please sign up here: http://bit.ly/1Tt4hqN
–> A midday take on what's happening in politics and how to have a sense of humor about it.*
*Ha. Haha. Hahah. Sniff. Haha. Sniff. Ha–breaks down crying hysterically.
The Hill's 12:30 Report: Last day of impeachment questions | Senate heads to crucial vote on witnesses | McConnell, Romney compete for influence | GOP confident they have votes to block witnesses | Dershowitz says media 'distorted' views on presidential power | Why Team Biden sees Bloomberg as a threat | Trump to hold rally in Iowa tonight | Bloomberg claims dogs love him in new ad | Super Bowl food specials  
HAPPENING TODAY
'[We] feel comfortable using legal jargon in everyday life!': 
Senators are concluding the marathon question-and-answer portion of the Senate impeachment trial against President Trump. 
What to expect today: http://bit.ly/2GDhspI
Here's today's livestream link: It starts at 1 p.m. EST. https://cs.pn/2tb6k0l
WHAT HAPPENED DURING YESTERDAY'S 10-HOUR SESSION:
Senators took the reins in the impeachment trial and asked questions of both the House impeachment managers and the White House defense team to try to poke holes in the other party's case. http://bit.ly/2tg9AaQ
In 10 hours: Senators asked more than 90 questions. 
It's Thursday. I'm Cate Martel with a quick recap of the morning and what's coming up. Send comments, story ideas and events for our radar to [email protected] — and follow along on Twitter @CateMartel  and Facebook.
Did someone forward this to you? Want your own copy? Sign up here to receive The Hill's 12:30 Report in your inbox daily: http://bit.ly/2kjMNnn
LATEST WITH THE IMPEACHMENT TRIAL
A MITT(CH) battle:
Via The Hill's Alexander Bolton, "the fight over calling additional witnesses at President Trump's impeachment trial has turned into a struggle for influence between Mitch McConnell and Mitt Romney." http://bit.ly/36EJtrF
From McConnell's perspective: "McConnell has staked his re-election to a seventh term on helping Trump implement his agenda and has made clear that he is closely coordinating trial strategy with the White House." He is against hearing from new witnesses.
From Romney's perspective: "Romney doesn't have the immediate pressure of re-election, and has told allies that he's more interested in the role of elder statesman than climbing the Senate's power ladder. [He] made it clear he thought the Senate should hear from former national security adviser John Bolton and possibly other witnesses in the trial." 
And it appears we have a winner: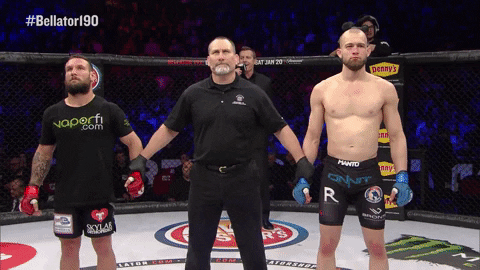 It appears that Senate Majority Leader McConnell (R-Ky.) has won the battle of blocking any additional witnesses by convincing a few senators that it would be a mistake. GOP senators seem confidant they have enough votes.  http://bit.ly/2RCszFR
WHEN THE TRIAL COULD COME TO A CLOSE:
As soon as Friday (!), assuming McConnell can pull together 51 votes to block witnesses from testifying. https://nyti.ms/38VGexl
SPOTTED — WHO'S 'GOT MILK' ON THE SENATE FLOOR:
Sen. Romney (R-Utah) drank chocolate milk a few days ago. http://bit.ly/314oa1A
Sen. Elizabeth Warren (D-Mass.) was also spotted drinking milk during the trial. http://bit.ly/2GDmhzi
OTHER SIGHTS AND SOUNDS:
Here's a photo of a press scrum: Notice Senate Minority Leader Charles Schumer (D-N.Y.) waiting on the right: http://bit.ly/36EI5Ft
Here's a list of the six impeachment questions Romney plans to ask: http://bit.ly/2RFeVC0
Oh this is very cool:
If you need me I'll just be standing over the impeachment sketch artist's shoulder pic.twitter.com/py9Nfr81GF

— Matt Laslo (@MattLaslo) January 29, 2020
Oh hey: Lev Parnas was seen at the airport yesterday. Photo: http://bit.ly/2u2xNle
Alan Dershowitz v. the media: 
Harvard Law professor emeritus Alan Dershowitz tried to clarify his argument during yesterday's impeachment trial and accused media outlets of "willfully [distorting]" his argument about presidential power. http://bit.ly/2RDD1No
His controversial line yesterday: "If a president does something which he believes will help him get elected in the public interest, that cannot be the kind of quid pro quo that results in impeachment," Dershowitz said about the legal boundaries of a president. 
Dershowitz's defense this morning: "They characterized my argument as if I had said that if a president believes that his reelection was in the national interest, he can do anything. I said nothing like that, as anyone who actually heard what I said can attest." Read his full tweets: http://bit.ly/2uOXcz2
ON THE CAMPAIGN TRAIL
What is keeping Joe Biden allies up at night:
Via The Hill's Jonathan Easley and Amie Parnes, allies of former Vice President Joe Biden are getting nervous about former New York City Mayor Michael Bloomberg because his Super Tuesday strategy could take votes away from Biden's centrist message. http://bit.ly/3aU4vWp
Who could be helped by this: Sen. Bernie Sanders (I-Vt.) 
How this could play out: "Biden's allies believe he's best positioned to go one-on-one with Sanders and that he'll have earned that right if he posts strong showings in Iowa and New Hampshire, where he's currently battling former South Bend, Ind., Mayor Pete Buttigieg and Sen. Amy Klobuchar (D-Minn.) to be the party's centrist standard-bearer. But some in Biden World are growing frustrated that Bloomberg will be waiting for him on the other side." 
MEANWHILE — WHY IOWA IS ESPECIALLY CRUCIAL FOR SEN. ELIZABETH WARREN (D-MASS.): 
Overheard on the C-SPAN livestream — Biden asked a man whose father has cancer if he could keep in touch about his condition.:
Former Vice President Joe Biden spoke one-on-one with crowd-goers following his community event in Council Bluffs, Iowa. Here's an interesting back and forth:
Question from an Iowan: "My father has cancer, and I want to ask what you might do as president to help with cancer research." 
Biden then briefly explained the Biden Cancer Initiative to the main.
Biden: "You outta let me know your name and number and make sure your dad is getting the best care possible because not all docs are created equal. The bad part is that I know them all. I've worked with them." 
Biden asked what kind of cancer, and the two discussed his father's diagnosis.
Biden: "Mayo's great. Mind if we call you?" 
An aide then got the man's contact information.
Watch the back and forth — it starts at 1:12:00: https://cs.pn/2vzqMZC
IN THE WHITE HOUSE
Announced this a.m. — I'll allow it.:
Via The Hill's Nathaniel Weixel, "States will have the ability to scale back Medicaid spending by converting part of their Medicaid funding into a block grant under a new Trump administration program announced Thursday." http://bit.ly/2u3fufM
NOTABLE TWEETS
An entertaining campaign ad — what did I just watch…?:
Dog people get me. Dogs too. #DogsFurMike pic.twitter.com/gGejm10vZQ

— Mike Bloomberg (@MikeBloomberg) January 29, 2020
Watch: http://bit.ly/2S11yuP
People are the absolute worst:
Imagine coming home with your report card and ur parents do a react video pic.twitter.com/jIS6NjOj1c

— Taylor Lorenz (@TaylorLorenz) January 29, 2020
ON TAP
The House and Senate are in.
10:30 a.m. EST: Vice President Pence speaks at an Evangelicals for Trump event in Sioux City, Iowa.
11:30 – 12:30 p.m. EST: First and last votes in the House. The House's full schedule today: http://bit.ly/2RZe1Pu
12:15 p.m. EST: President Trump received an intelligence briefing.
1 p.m. EST: The Senate meets to continue the impeachment trial. The Senate's full schedule today: http://bit.ly/3aYP0ge
1:15 p.m. EST: President Trump leaves for Warren, Mich.
2:30 p.m. EST: Vice President Pence speaks at a Veterans for Trump event in Council Bluffs, Iowa.
4:50 p.m. EST: President Trump leaves for Des Moines, Iowa.
11 p.m. EST: Vice President Pence gets back to Washington, D.C.
12:20 a.m. EST: President Trump gets back to the White House.
WHAT TO WATCH
10 a.m. EST: White House press briefing with Senior Counselor Kellyanne Conway, Office of National Drug Control Policy Director Jim Carroll and Assistant Secretary of Public Health ADM Brett Giroir. Livestream: http://bit.ly/2GDsV90
1:05 p.m. EST: Former New York City Mayor Michael Bloomberg campaigns in D.C. Livestream: https://cs.pn/2teFPam
4:20 p.m. EST: President Trump gives remarks on trade in Warren, Mich. Livestream: http://bit.ly/37LTJjm
8 p.m. EST: President Trump holds a campaign rally in Des Moines. Vice President Pence also gives remarks. Livestream: https://cs.pn/37GjfGC
Tuesday: President Trump delivers the State of the Union address.
NOW FOR THE FUN STUFF…
Today is National Croissant Day!
Sunday is the day to break New Year's resolutions!:
Via Food and Wine, here's a list of restaurant deals for the Super Bowl on Sunday. The list: http://bit.ly/392KFH5
And because you made it this far, here's a new "congressman" on Capitol Hill 😉 That tie!!: http://bit.ly/2RVgKt6